VA - Winter Solstice II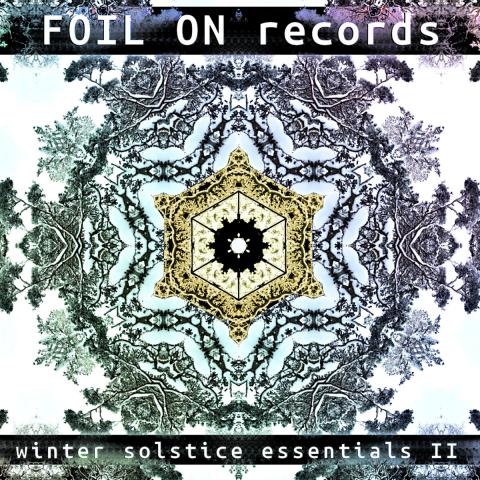 Through out aeons of time the wheels of the Universe have grinded everything to dust, dictators die as do the welfare bums. What remains though is the Winter Solstice, the date of celebration in all known and to be known civilizations. This special event has always been signaling the continuum of the cycle of creation. As above, so below.
Foil On Records humbly returns with another set of psychoacoustical human experimentation, comprised out of 10 unique tracks reflecting the rite of passage through the darkest hours and moments of our lives.
Brace yourselves for a journey of harnessing the vortical power from the spiraling tunnel of existence, there will be guaranteed light at the end of this tunnel, it is for one to choose whether it is the joy of shedding and moulting the remains of what we used to be, or the metro of alcholism and despair.
Track 7: Original Composition & Lyrics: Anne-Mari Kivimäki
Cover art: Erätarkastaja
Mastering on track 2: Jorgos Petrovsky & Bongilokki
Mastering on other tracks: Jorgos Petrovsky
Executive Producer: Erätarkastaja & Jorgos Petrovsky
Released December 21, 2022