Nadzemsky - Corvidae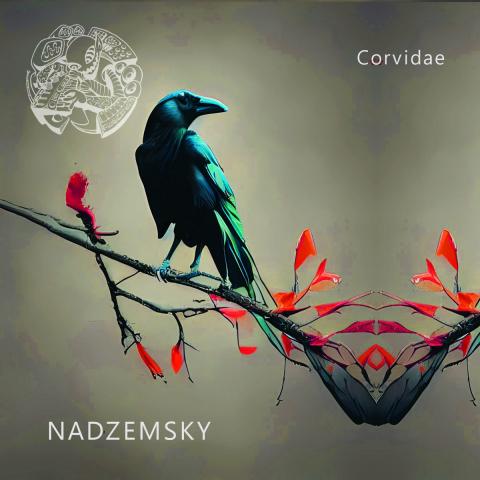 Foil On Records has the utmost honor to present to you the debut EP of Nadzemsky - Corvidae. You might already be aware of his stellar opening track on the VA album Winter Solstice II and you should expect nothing less. The soundscapes offered are rumoured to have caused permanent change within the mitochondrions of all existing beings subjected to it. According our finest space-scientists we have observed these tracks being able to produce spontanious releases of energy into the cosmos.
This EP has been inspired by chosen members of the Corvidae family.
The Jackdaw(kavka) the Crow(havran), the Magpie(straka), the Jay(sojka) all have their unique stories, woven into our culture and capturing our mythology. They soar overhead, a symbol of the limitless skies and the infinite wonder of the world. May their tales endure, spurring us to aim for the heavens and tap into the magic within.
Released under CC BY-NC-ND 4.0, all other rights reserved by Nadzemsky.
Released February 24, 2023
Written and produced by Kryzka Nadzemsky
Album art by Kryzka Nadzemsky
Executive Producing and Mastering by Jorgos Petrovsky