Jay Aarnio - Hasilan Miäs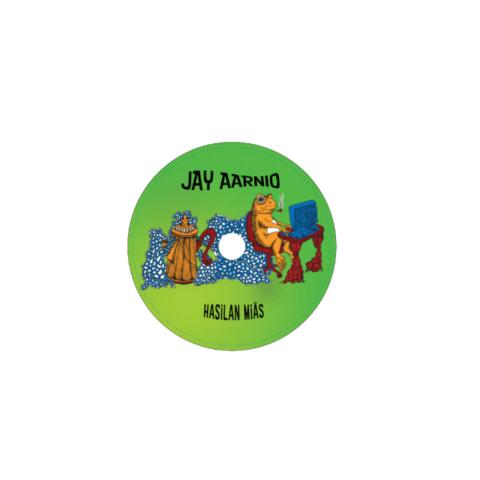 Foil On Records proudly presents debut album Jay Aarnio - Hasilan Miäs! This album has been in the makings since late 2014 with high quality on/off producing habits and as such provides a variety of styles between hardware and software.
Hasilan Miäs is the main suspect behind disappearance of the daavidin tähti blocks from the streets of Finland. Geared with vacuum magics he has made many toothless individuals scream in the void of desperation.
With his recent campaign of burning all weed into extinction he is providing you with this documentation of such endeavours to the never-ending continuum of cough-locking situations.
Featuring 10 new never-played-live tracks, a subtle remix of HumusHummus and two bonus tracks, this piece of Finnish Art (FArt) is delivered to our Alien Overlords in an unadulturated, soul-siphoning form.
Jay Aarnio - Hasilan Miäs
1. Jay Aarnio - Marttyyri (Original Mix)
2. Jay Aarnio - Näsinkeula (Original Mix)
3. Jay Aarnio - Not Guilty (Original Mix)
4. Jay Aarnio - Madlock (Original Mix)
5. HumusHummus - Junk Disco (Original Mix)
6. Jay Aarnio - Jynpytys (Remix)
7. Jay Aarnio - Louhos (Original Mix)
8. Jay Aarnio - Semi (Original Mix)
9. Jay Aarnio - Modestor (Original Mix)
10. Jay Aarnio - Money Wasting Machines (Original Mix)
11. Jay Aarnio - Venkuilija (Original Mix)
Bonus #1. Jay Aarnio - PoriSRK (Original Mix)
Bonus #2. Kashmir & Kosher - Legend of the Five Forbidden Brothers (Re-release)
Released April 16, 2022
Track 5 originally by HumusHummus
otherwise all tracks written and produced by Jay Aarnio
Louhos vocals recorded and edited by Jazzy-O Studios and Jay Aarnio
Cover Art by Maisa Lukkari (high-res incoming)
Mastering on tracks 1,2,3,4,6,7,8,9,10,bonus#1 by Erätarkastaja
Released under CC BY-NC-ND licensing.