Mindstrell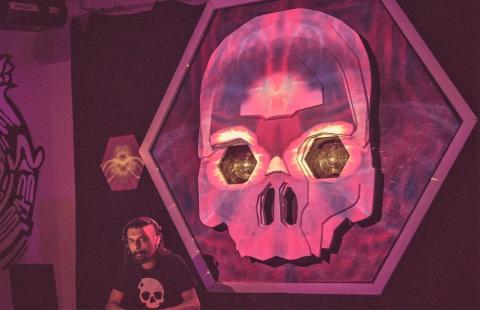 Mindstrell is a story based musical project by Ozan Önce (TUR), which is physically placed in Prague,CZ.
The show is mainly focused on creating a highly energized dance-field experience which is blended with core dark and hi-tech elements. He mostly prefers a higher range of bpms to blast out the stage while keeping it as a fully experiencable psychedelic journey.
As the existential crisis, self-questioning and the inner war within are the widely common challenges of humankind, The Minstrel Show focuses mainly on those to expand into a new way of sight, acceptence and understanding within.
The stage and musical background is mainly coming froming his fifteen's which is based on metal music (vocals). Since, it already has been a decade of studying on psychedelia and his shows are being carried to the audience for couple of years mainly in/around Prague within various indoor and outdoor events.
By the very last news he is proudly being a part of Foil On Records(FIN) and his stories are fully fresh&new while keeping on working his production project (psy-core).