PuskaJussi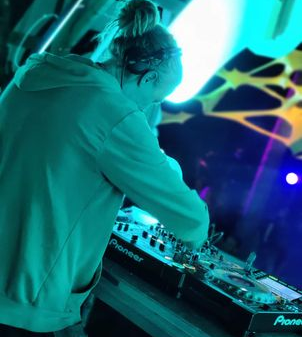 Origins of music started at 2017 in Luumäki with his own Lappeenranta based party organizer crew called Taika Crew. With that group they organizer several Taika Metsä forest parties, latest been held 2023.
After Lappeenranta he decided to go search for something new and ended up in Helsinki. Having spent short time in there he decided it's time for Tampere! Not long after that he was one of the main people behind Foil-On parties among many many others including his own.
Now a Foil-On label DJ playing HiTek Psytrance. With his unique and razor sharp mixing is top notch in all of the Finnish HiTek DJ's. Other genres include Suomisaundi, Dark Psytrance and Forest Psytrance. He's also able to play at every time he's been given.