Static Noise Bird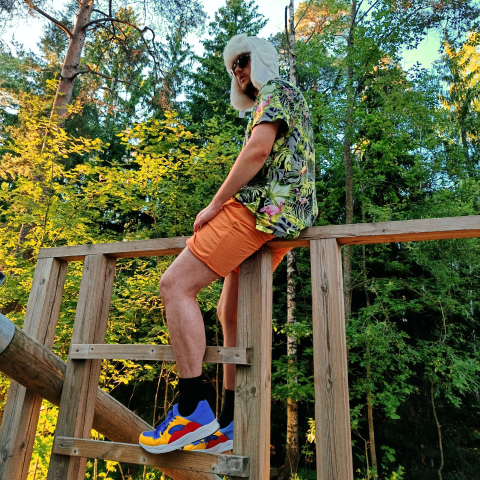 Paju Inakari started making music very early at the age of 10 in 2007. The first "songs" were childish experimentations made with online applications and a PlayStation music making game, but FL Studio 8 eventually came into the picture after its release. In late 2010 his first EP was released under the hardcore techno and breakbeat project 2nnt.
Static Noise Bird was then started a year later, just as a small, calm side-project to the hardcore-driven sound of his main project. It didn't take long until Static Noise Bird had become his new main project. Following the release of 2014's Audiofruit Orchard, that was distributed via Ektoplazm, SNB had fully become the main focus of this producer.
Dabbling in various electronic genres, the goal of SNB has always been trying to keep the music pleasant and enjoyable, while experimenting a lot with unconventional sounds and, over time, increasingly more frequent genre-mashing and less reliant on electronics alone.
Nobody knows what the next SNB album is going to be like, most of the time not even SNB himself.