Da Hanski - Volcanic Activity of Volcanoes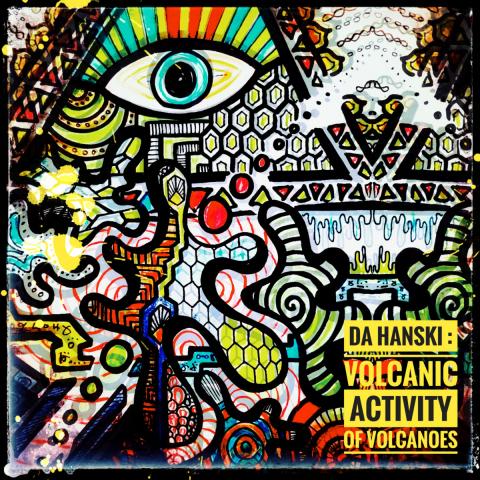 From the depths of North-Karelian forests a dazzling power of nature emerges, it shall brint upon people the divine feeling which only those who are deemed worthy of Gods can describe. The cosmical energy of the soundwaves releases everyone to face the sacred love when Da Hanski aka. "Golden Child", after years of waiting has descended amongst us to deliver a brand new EP for the consumption of the whole galactic enterprise.
Volcanic Activity of Volcanos EP offers a compact package of cosmic vibration and is perfectly suited to fill in the blanks of a cigarrette break. These mellow rhythms and heavy roasts are suggested to be consumed under the sun, and if the gods allow, by open waters as well.
-Da Hanski 31523
Released June 1, 2023
All tracks written & produced by Da Hanski
Album art by: Da Hanski
Mastering and Executive Producing: Jorgos Petrovsky